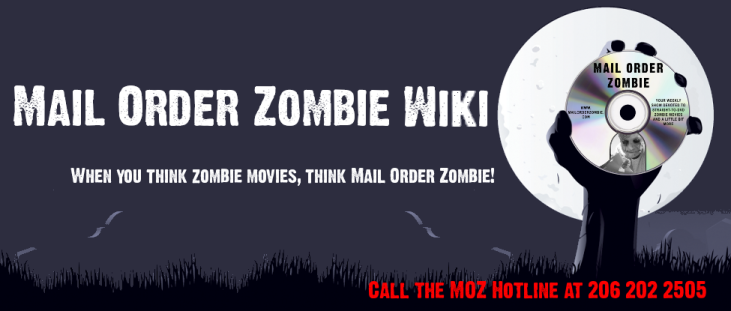 The Mail Order Zombie is a weekly podcast dedicated to reviewing zombie films and more. This wiki is a tool (that anyone can edit) to help gather the reviews (and other resources) together.
Mail Order Zombie iPhone App Details
Movies Reviewed
Edit
Ideally, this would be just an alphabetical list of all movies reviewed on Mail Order Zombie. To learn more about the film, the headshot rating and links to purchase, click on the title. This is a bit of a draft, and currently most pages are just stubs.
We're currently working on adding the book reviews as well as the soundtrack reviews.
Please note there is an alphabetical listing of all movies.
Latest activity
Edit
Ad blocker interference detected!
Wikia is a free-to-use site that makes money from advertising. We have a modified experience for viewers using ad blockers

Wikia is not accessible if you've made further modifications. Remove the custom ad blocker rule(s) and the page will load as expected.